...no, really. It was me. I know that's hard to believe and all, but seriously, guys. I went.
I got a new doctor and she is completely wonderful.
We talked about my (oh-so-long) medical history, which segwayed (segwaied? wtf?) nicely into the tests I wanted to get done that most of you know something about. WOO-WOO. We talked at length about the sterilization options and what I can do about the problems that I've been having for so long.
She's on my side, you guys.
I don't think I've ever been so happy about a doctor's visit in my life. It's so awesome. I mean, I finally feel like all that retarded "research" I did paid off. I did so much of this by myself and got all frustrated and shit, and it's like... bam. Here you go, we think that we can do something now.
Even if they can't, I partially don't care. I just don't. I don't think I've felt this hopeful about shit in so long. I know this is like... super emo-kid and I should probably start singing Fall Out Boy, but hey, I'm pretty fucking thrilled. GO MY NEW DOCTOR, YOU DESERVE A MEDAL FOR HOW AWESOMELY YOU ROCK OUT.
----
LJ-cut with images after the short rant. And you can blame
superdickery.com
for beginning this train of thought. I took the images from it, too.
Okay, and can we stop using Wonder Woman to "inspire" young girls? She's like... the worst fucking role model ever. Her fucking weakness is
to be tied up by men
. She won't un-blindfold herself because it interferes with her beautiful eyelashes. WTF? Maybe she's changed, but then, good god, promote the new one and not the old one. I don't care if retro is in style, that's like... the shittiest superheroine ever. Old comics were so amazingly sexist, with the lady superheroes constantly being tied up, applying makeup, making their male counterparts late because of something stupid, or... just being stereotypical women. How many times has Lois Lane fought off Lana in some stupid bitch battle? I mean, she like... hunts her down IN TIME to prevent Superman from falling in love with her (the "IN TIME" should be read like an announcer XD). I know that generally, Lois is seen as a bitch, but I sorta blame that on the TV show. Back in the day, she seemed to be far more... well, stereotypically feminine. Just... a little more aggressive.
And the new Marvel cover. Jesus, man, what the fuck? Were any of these characters
ever
the type to lay back and take it like that? Not from what I read. That, and like everyone else, African-type hair (the thick, coarse curly Afro type) doesn't magically relax for three inches and be silky-smooth. A minor complaint to me, as it's likely just done for texturing and nothing else, but it's annoying. Just like their slimey, heaving, giant bosoms.
Okay,
Heroes for Hire
. Tell me, why would superheroes be like that? This is fucking... I don't know, shades of hentai. The art style really reads "manga", which does lean my mind that way, but seriously.
Tentacles
? And they have
slime
dripping down them? With impossibly large breasts? Okay, not impossibly large, but improbably large. The anatomy is just... bad. Their torsos are hugely long, their arms very skinny and tiny, their hips super-wide. I get it, they're supposed to be "sexy". Can we please sell them on something else? And whose arm is back there? Unless the cat girl has three arms, it looks like a dude's. Why do I think it's a man's? Obviously, ladies don't have TEH MUSCLES: look at the other girls. (And don't tell me it's because women just "don't have muscles like men". They can if they really, really want them. Bodybuilders can be huge whether they're male or female. It just takes a lot of work.). If you want to make a softcore porn line, then
make it
. Don't pussyfoot around. Just make it. You know how to fix this stupid cover? Make them angry and zip up their goddamn shirts.
...also, why is a cat-burglar (the girl on the left) wearing a bell? That's just dumb.
Yes, I know this is a relatively small sample of images, pretty much all of them stolen from the same site. I think my point still stands, even if my images aren't.... vaaaaried. Some are downright funny. The information itself is from a variety of sources, some of which I can credit if anyone needs the proof besides stupid pictures :3
Man, I am so glad that it is not the 1950s.
Okay, so it's the Wasp, but look! How useless she is next to what looks like THOR!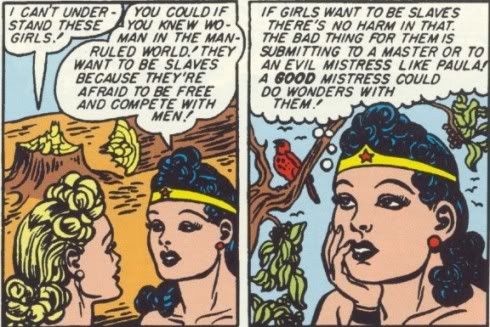 Yes. Yes, this is a good attitude. Anyone wanna be an autocrat?



Yes, a woman's place is in the home. Stay home, sweetheart. BATMAN FIGHTS ALONE (or with Robin, Butt-Sex Wonder).



Bitch, a woman's place is in the home. When are you gonna get that?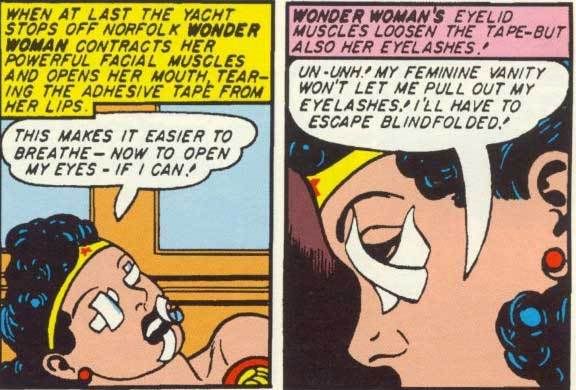 ...yeah, that's totally what I'd be thinking. How will you escape blindfolded? That's FUCKING RETARDED.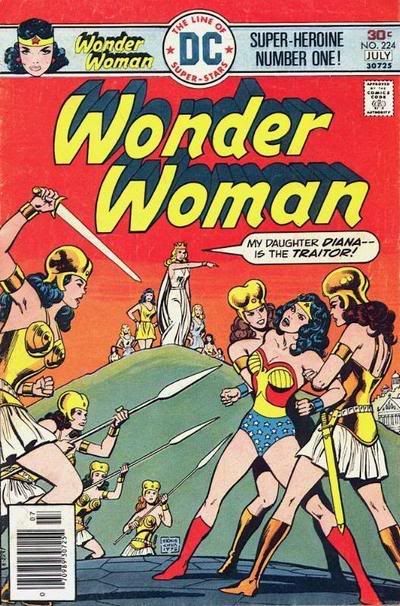 ASSHATS, AHOY. This has nothing to do with my Wonder Woman thing, just... it's funny. An asshat. Literally.



I like how "spiders" and "alligators" rate with "long-hair music" and "Jews".



This just amuses me.


I know I'm overrreacting. I know that it doesn't really matter. It has annoyed me for the past few days, that's all. This type of thing has bothered me for years, but particularly in the last few days.
Guess who went to the doctor yesterday!
Current Music:

DHT - I Miss You